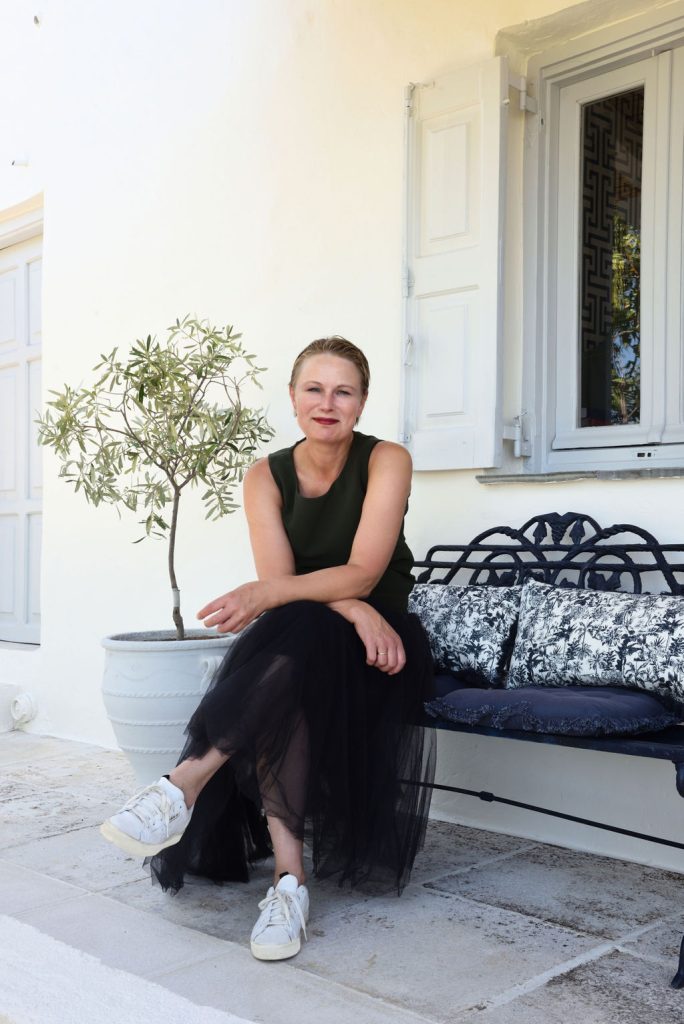 About Petra Postmus: Dutch Interior Designer and Decorator for Timeless Chic Interiors
Petra Postmus is a highly acclaimed Dutch interior designer and decorator for Timeless Chic Interiors. Her studio is situated on the Greek Riviera, where she lives with her husband and their dachshunds and cat in a charming old farmhouse on a hill surrounded by olive trees and overlooking the Aegean Sea.
Creating Castles for Clients
Petra's passion lies in creating "castles" for her clients, all infused with a fresh modern sensibility. She is well-known for her surprising use of colours and her ability to mix and match old with new for beautiful contrasts. Ultimately, she aims to create an interior that is harmonious and balanced, exuding warmth and elegance, and making people feel at home and happy in the company of their loved ones.
Sources of Inspiration
Petra draws inspiration from a variety of sources, including history, old castles, the English Crown, Mediterranean Greek life, and the French joie de vivre. She also finds inspiration at international interior fairs in Milan, Paris, and London, and believes that "if you look carefully, inspiration is everywhere."
Experience and Expertise
Petra has worked on a diverse range of projects for both residential and commercial clients in the Netherlands, Greece, and abroad. From hotel suites and restaurants to living rooms, meeting rooms, whisky rooms, outdoor porches, kitchens, bathrooms, and children's rooms, she loves a challenging project and works tirelessly from concept to completion to achieve customer satisfaction.
Working with High-End Suppliers
Petra works with the most beautiful international brands of high quality, and loves visiting antique markets to find unique pieces of decoration that can make an interior more special. She believes that mixing old with new gives an interior more character and creates a timeless, elegant signature style.
Approach to Interior Design
Petra's approach to interior design involves creating an interior concept for the space based on the client's brief of style and atmosphere. She tries to amaze her clients with surprising colour palettes, different floor plans, and the best materials, furniture, upholstery, curtains, and decorations to create an elegant, timeless, and balanced interior that reflects her signature style.
Awards and Publications
Petra has received numerous awards and accolades for her outstanding work in the field of interior design. In 2020, she won the golden APR International Interior Design Award for Residential Concept, and in 2021, she won the silver APR International Interior Design Award for Workplace Interior. Her work has been published in several international magazines, including 25 Beautiful Homes, Zuhause Wohnen, American Farmhouse, Wonen Landelijke Stijl, Herenhuis, and Ariadne at Home. She has also designed a restaurant for Dutch TV for Hotel Spaander, and in 2015, she became a "quality mark stylist" in the Netherlands, placing her among the top Dutch stylists.